GellyBall - More Fun, Less Pain



Shooting sports are a collective group of competitive and recreational sporting activities involving proficiency tests of accuracy, precision and speed in shooting — the art of using various types of ranged firearms, mainly referring to man-portable guns and bows/crossbows. (Wikipedia)
GellyBall is a shooting sport very similar to AirSoft and Paintball though GellyBalls are far less painfull and much cheaper to operate. GellyBalls are shot from Gelly Blasters.
GellyBall Blasters use a soft polymer gel beads, once hydrated the GellyBalls will grow to its maximum size of 8MM in diameter. The soft water based GellyBalls burst on impact leaving no stain, mess, or sting.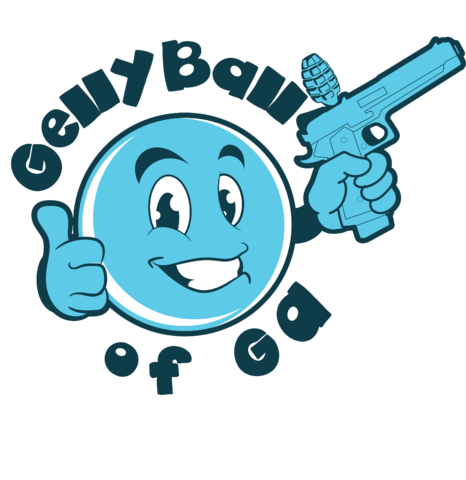 GellyBall Guns or Gel Blasters use a soft gel ball, much like a product that has been on the market for a while now known as Orbeez. These GellyBall Blasters are Fun and Unlike Nerf guns, where the players have to constantly reload with recycled ammo, a GellyBall Blaster holds 800 rounds without reloading! Just point and squeeze the trigger and they are that easy to shoot. Simple enough even for 6 year olds to use, so now the younger siblings can play too.
Are you ready for the next revolution in Shooting Sports?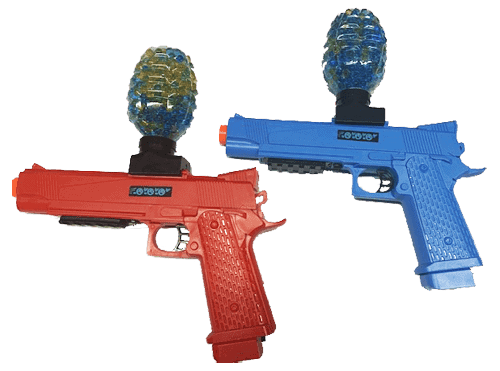 GellyBall Blasters
Lightweight and easy to carry, you can use this pistol as your primary weapon. The bottom tactical rail is perfect for tactical lights or lasers – or mount your GoPro camera!

Colors: Blue, Red
Ages 7+
Weight: 1 lb.
Length: 11" long
Height: 7" tall
Width: 1.5" wide
Capacity: 750 GellyBalls
Battery life: 3000 shots
Rate of fire: 15 GellyBalls per second
Order Now
We will arrange the set-up, organize and facilitate your GellyBall party outdoors or indoors. You do not need to worry about your party as GellyBall of Georgia will handle all of your event needs. After your guests arrive we will do a brief safety meeting and start the matches; allowing to either participate, spectate, or even grab some peace and quiet time during the GellyBall Event.

Our Crew will ensure that everyone has a great time, adrenaline-filled fun, with no worries, as safety is our #1 priority.
Celebrate Your Birthday with a GellyBall birthday parties are the perfect way to celebrate your child's birthday party.
Group / Church Events are perfect for Mobile GellyBall. Planning an event for youth groups, sports teams, scouts, or any other group event? There is no experience that can be brought to your location that offers your group outing this level of adrenaline rush and overall fun. Outdoor GellyBall provides fun for boys, girls, men and women alike. GellyBall of GA group events are great for team building and bonding exercises. But, our most important factor that we bring to any event is our ability to make sure that all of your group members will have fun playing outdoor GellyBall.
GellyBall is great for team building and leadership development. Whether your company needs to just let off some steam or whether you are looking to do some serious team building or leadership development, outdoor GellyBall can fulfill those needs.
GellyBalls of Georgia is committed to excellence and we promise to always deliver a fun and exciting event to you and your guest. Your event will be filled with fun, adrenaline, laughter and excitement. If you have more questions, many of them can be answered in our FAQs page or call or email us.