GellyBall - More Fun, Less Pain
Shooting sports are a collective group of competitive and recreational sporting activities involving proficiency tests of accuracy, precision and speed in shooting — the art of using various types of ranged firearms, mainly referring to man-portable guns and bows/crossbows. (Wikipedia)
GellyBall is a shooting sport very similar to AirSoft and Paintball though GellyBalls are far less painfull and much cheaper to operate. GellyBalls are shot from Gelly Blasters.
GellyBall Blasters use a soft polymer gel beads, once hydrated the GellyBalls will grow to its maximum size of 8MM in diameter. The soft water based GellyBalls burst on impact leaving no stain, mess, or sting.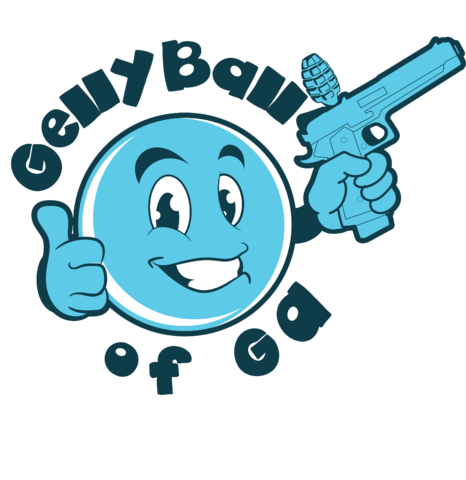 GellyBall Guns or Gel Blasters use a soft gel ball, much like a product that has been on the market for a while now known as Orbeez. These GellyBall Blasters are Fun and Unlike Nerf guns, where the players have to constantly reload with recycled ammo, a GellyBall Blaster holds 800 rounds without reloading! Just point and squeeze the trigger and they are that easy to shoot. Simple enough even for 6 year olds to use, so now the younger siblings can play too.
Are you ready for the next revolution in Shooting Sports?
GellyBall is a revolutionary new product and technology to the Shooting sport community and GellyBall of GA is a mobile operator, meaning we will bring our bunkers, eye and face protection, GellyBall guns, and GellyBall ammo to your backyard.

GellyBall is similar to Paintball, Airsoft, and Nerf but different from each in their own way. Nerf is fun, but you are limited on ammunition and once you run out, you have to grab Nerf darts off the ground to reload which is a hassle. Paintball is super cool, it's fast paced, and very competitive though it is not only painful but expensive and messy. And then there is Airsoft it is very realistic and a good way to train yourself with proper shooting stance, movement, and trigger discipline, but and this is a big but it is expensive to get started in the sport, it is dangerous, and can only be played at fixed locations because the BBs used are made of hard plastic which are known to dent wood, shatter glass, and break skin causing welts that really hurt.

GellyBalls on the other hand are made from soft polymer gel beads that are hydrated absorbing water to make up 80% of their mass at 8mm in diameter. Polymer being an organic material makes GellyBalls biodegradable, they are similar to a product that has been on the market for a few years know only as Orbeez. Just like Orbeez GellyBalls are soft water beads that easily break so when shot from the GellyBall guns the balls burst on impact leaving no balls to clean up, no stains, and no pain for the users.

Our GellyBall guns come with a top mounted Grenade hopper that holds 800 rounds of GellyBall ammo allowing the shooter to stay in the fight, for longer. GellyBall guns are an intuitive, simple, and easy-to-use product that most kids pick-up on very quickly. We recommend GellyBall for kids ages 6 and up, but that doesn't stop mom, dad, grandma, and grandpa from getting in on a match or two. We guarantee you will love our fun product and party services, so with how simple, fun, and safe GellyBall is.

We say More Fun, Less Pain so why not give it a try?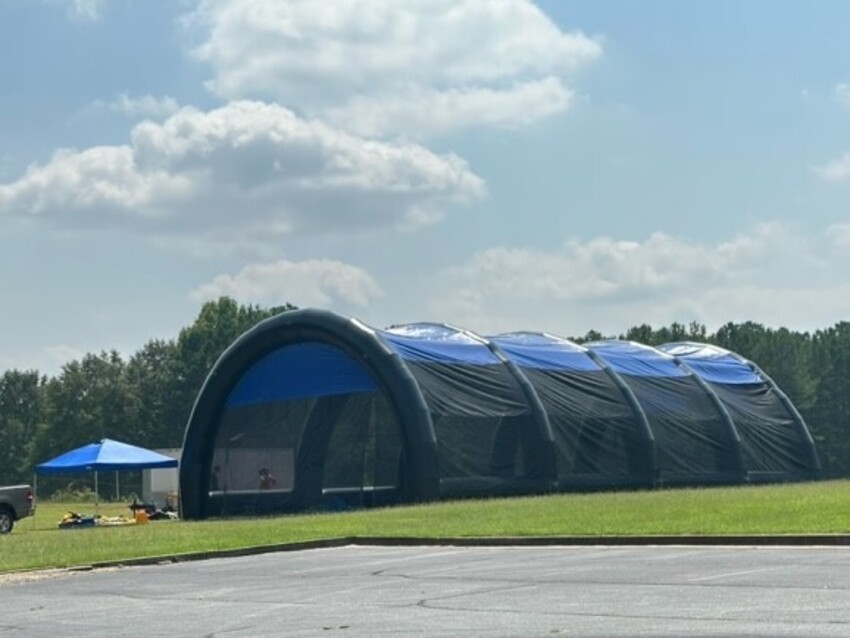 GellyBall / PaintBall Arena
Announcing the Grand Opening of Our Massive GellyBall Arena for Corporate Events, Colleges, and Universities with limited space available. We are thrilled to announce the launch of our brand new GellyBall Arena, the perfect venue for corporate events, colleges, and universities! Measuring an impressive 75' x 45' with a towering height of 30', our GellyBall Arena offers a thrilling and immersive environment for players of all skill levels. Whether you're looking to organize a team-building activity for your company, host an unforgettable college event, or provide an exciting recreational option for your university students, our arena is the ultimate destination. What makes our GellyBall Arena truly unique is its versatility. Not only is it perfect for corporate events and educational institutions, but it can also be transformed into a pay-to-play environment. This means that individuals and groups can come and enjoy the exhilarating GellyBall experience by simply purchasing a ticket.
Reserve now!

We will arrange the set-up, organize and facilitate your GellyBall party near you, outdoors or indoors. You do not need to worry about your party as GellyBall of Georgia will handle all of your event needs. After your guests arrive we will do a brief safety meeting and start the matches; allowing to either participate, spectate, or even grab some peace and quiet time during the GellyBall Event.

Our Crew will ensure that everyone has a great time, adrenaline-filled fun, with no worries, as safety is our #1 priority.
Celebrate your child's birthday in a unique and exciting way with GellyBall birthday parties! GellyBall is the latest craze in interactive gameplay, combining the thrill of paintball with the safety and fun of soft, water-filled gel balls.

Our GellyBall birthday parties offer an action-packed experience that will leave your child and their friends with unforgettable memories. Whether your child is a seasoned GellyBall player or new to the game, our expert staff will ensure that everyone has a blast.

Don't settle for a typical birthday party when you can give your child an extraordinary experience with GellyBall. Book your GellyBall birthday party today and let us take care of the entertainment while you enjoy watching your child and their friends have the time of their lives.
Group / Church Events are perfect for Mobile GellyBall. Planning an event for youth groups, sports teams, scouts, or any other group event? There is no experience that can be brought to your location that offers your group outing this level of adrenaline rush and overall fun. Outdoor GellyBall provides fun for boys, girls, men and women alike. GellyBall of GA group events are great for team building and bonding exercises. But, our most important factor that we bring to any event is our ability to make sure that all of your group members will have fun playing outdoor GellyBall.
GellyBall is great for team building and leadership development. Whether your company needs to just let off some steam or whether you are looking to do some serious team building or leadership development, outdoor GellyBall can fulfill those needs. Once they get ther GellyBall Blasters in thier hands the real leaders will surface.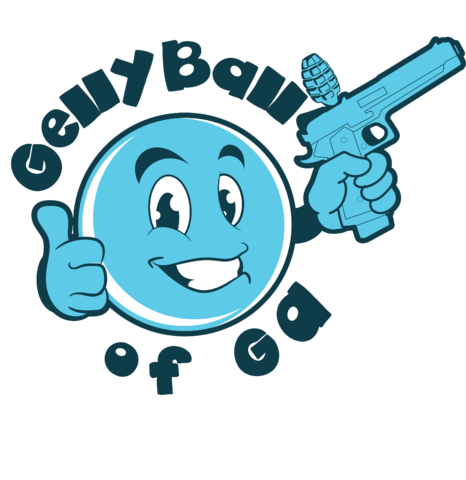 Adult Parties
GellyBall is not just for kids anyore. Add GellyBall to your next adult gathering or dinner party to add an air of excitment and competetive spirit. GellyBall makes a great early evening ice breaker as your guests warm up to each other.
Order Now!!
- - - GellyBall Pricing - - -

$380
6 GellyBall guns

2 Hour Minimum

6 Sanitized GellyBall Masks

Unlimited Ammo

Bunkers Included

$100 / additional Hour

1 Referee



$440
10 GellyBall guns

2 Hour Minimum

10 Sanitized GellyBall Masks

Unlimited Ammo

Bunkers Included

$100 / additional Hour

1 Referee



$480
12 GellyBall guns

2 Hour Minimum

12 Sanitized GellyBall Masks

Unlimited Ammo

Bunkers Included

$100 / additional Hour

1 Referee



$630
18 GellyBall guns

2 Hour Minimum

18 Sanitized GellyBall Masks

Unlimited Ammo

Bunkers Included

$150 / additional Hour

2 Referees

$800
24 GellyBall guns

2 Hour Minimum

24 Sanitized GellyBall Masks

Unlimited Ammo

Bunkers Included

$200 / additional Hour

2 Referees
ADDITIONAL INFO
Travel within 20 miles of Newnan, GA - FREE

Travel outside 20 mile radius - $2.25 / one way mile

Additional guns and masks to any package - $30 per additional player

Cash, Check, Credit Card, CashApp, or Zelle

Book Early / Book Often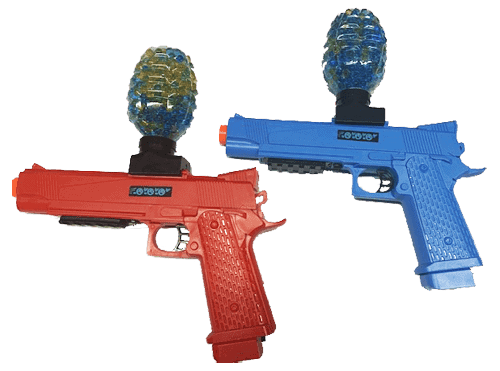 GellyBall Blasters
Lightweight and easy to carry, you can use this pistol as your primary weapon. The bottom tactical rail is perfect for tactical lights or lasers – or mount your GoPro camera!

Colors: Blue, Red
Ages 7+
Weight: 1 lb.
Length: 11" long
Height: 7" tall
Width: 1.5" wide
Capacity: 750 GellyBalls
Battery life: 3000 shots
Rate of fire: 15 GellyBalls per second
Order Now
GellyBalls of Georgia is committed to excellence and we promise to always deliver a fun and exciting event to you and your guest. Your event will be filled with fun, adrenaline, laughter and excitement. If you have more questions, many of them can be answered in our FAQs page or call or email us.
Order-by-Date
GellyBall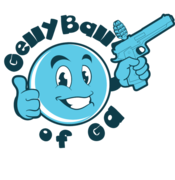 GellyBall Large Scale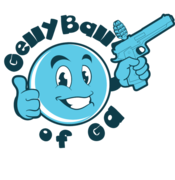 Bounce Houses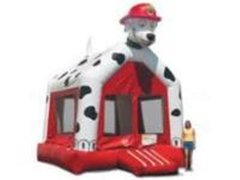 Rock Walls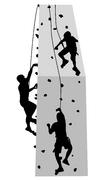 GellyBall Store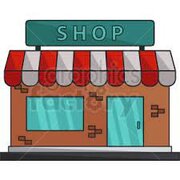 Hydration, Refreshments, and Seasonal Products